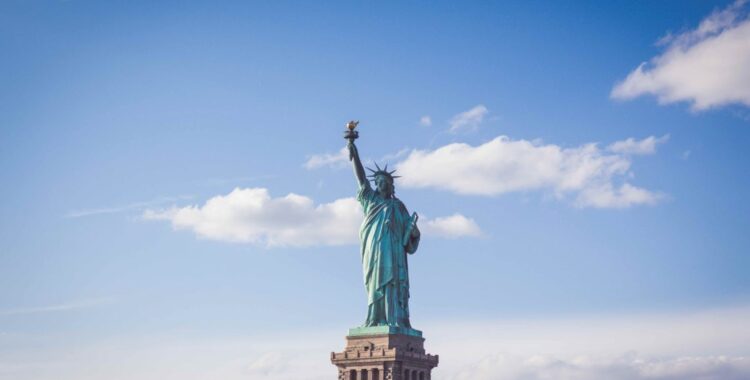 The First 100 Days of the Biden Administration – Immigration Edition
In President Biden's first 100 days in office, he will be proposing many immigration-related policy changes and executive orders, as well as an immigration bill. Click here to read more about those plans.
Here are some of the immigration-related issues that the Biden administration has said it will address:
Reverse the Trump Administration's policies that separate parents from their children at our border, including ending the prosecution of parents for minor immigration violations as an intimidation tactic, and prioritize the reunification of any children still separated from their families.
End Trump's asylum policies.
Surge humanitarian resources to the border and foster public-private initiatives, and increase U.S. government resources to support migrants awaiting assessment of their asylum claims and to the organizations providing for their needs.
End prolonged detention and reinvest in a case management program.
Reverse Trump's public charge rule.
Halt construction of the border wall.
Keep DACA in place.
Rescind the Muslim bans.
Order an immediate review of Temporary Protected Status (TPS) for vulnerable populations who cannot find safety in their countries ripped apart by violence or disaster.
Restore sensible enforcement priorities.
Ensure that Immigration and Customs Enforcement (ICE) and Customs and Border Protection (CBP) personnel abide by professional standards and are held accountable for inhumane treatment. 
Protect and expand opportunities for people who have served in the military. Biden will not target the men and women who served in uniform, or their families, for deportation. He will also direct the Secretary of Homeland Security to create a parole process for veterans deported by the Trump Administration, to reunite them with their families and military colleagues in the U.S.
Restore and defend the naturalization process for green cardholders. He will streamline and improve the naturalization process to make it more accessible to qualified green cardholders.
Revitalize the Task Force on New Americans and boost the economy by prioritizing integration, promoting immigrant entrepreneurship, increasing access to language instruction, and promoting civil engagement.
Convene a regional meeting of leaders, including from El Salvador, Guatemala, Honduras, Mexico, and Canada, to address the factors driving migration and to propose a regional resettlement solution.
President Biden is proposing the following immigration legislation to Congress:
Create a roadmap to citizenship for the nearly 11 million undocumented immigrants.
Reform the visa program for temporary workers in select industries, such as seasonal workers.
Reform the temporary visa system such as supporting expanding the number of high-skilled visas and eliminating the limits on employment-based visas by country.
Provide a path to legalization for agricultural workers who have worked for years on U.S. farms and continue to work in agriculture.
Support family-based immigration by preserving family unification by allowing any approved applicant to receive a temporary non-immigrant visa until the permanent visa is processed; and by supporting legislation that treats the spouse and children of green card holders as the immediate relatives they are, exempting them from caps, and allowing parents to bring their minor children with them at the time they immigrate.
Preserve the diversity lottery.
Increase the number of visas offered for permanent, work-based immigration based on macroeconomic conditions. He will also exempt from any cap recent graduates of Ph.D. programs in STEM fields in the U.S. who are poised to make some of the most important contributions to the world economy.
Create a new visa category to allow cities and counties to petition for higher levels of immigrants to support their growth.  Holders of these visas would be required to work and reside in the city or county that petitioned for them and would be subject to the same certification protections as other employment-based immigrants.
Enforce the rules to protect American and foreign workers alike.
Expand protections for undocumented immigrants who report labor violations.
Increase visas for domestic violence survivors by tripling the current cap of 10,000 on U-visas to 30,000 per year.
The changes bring opportunities for immigration and those looking for help immigrating to the United States. JLJ Law Group is a Utah practicing Immigration law and for those looking for immigration lawyers in Utah, business immigration, bankruptcy, and business law. For assistance in Vietnamese, Spanish, Chinese or English please call us at 801-883-8204