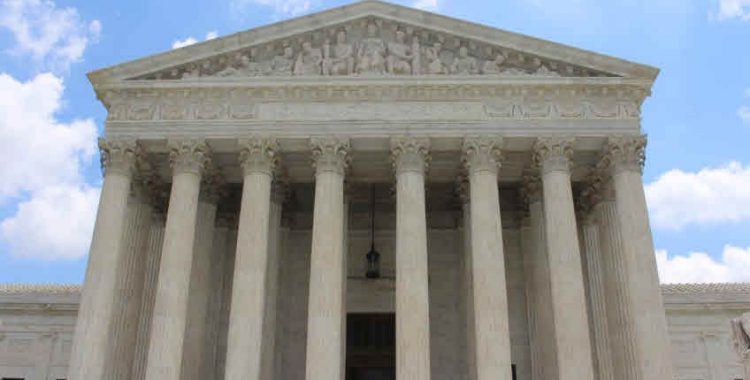 U.S Supreme Court to Determine Fate of the DACA program with a decision by June 2020
On November 12th the U.S. Supreme Court hears arguments about whether DACA (Deferred Action for Childhood Arrivals) should remain in place. The DACA act or Deferred Action for Childhood Arrivals is an American immigration policy that allows for some individuals with unlawful presence in the United States after being brought into the country as a child to receive a renewable 2 year period of deferred action from deportation.
California, with the largest number of DACA recipients, was a leading player in the legal battle in support of the DACA program. Based on arguments presented the court might be leaning toward ending the program based on a conservative majority in the court. New York Times has written an article further discussing this that can be read here.
Many recipients of the DACA program are wondering what will occur next after the ruling. The decision and ruling will most likely be released in June 2020. In the meantime, DACA recipients can apply fo renewals. Those that have never applied for DACA, still cannot apply and advance parole documents (travel permits) are still not being issued to DACA recipients. JLJ Law Group can assist with letting you know immigration policies, the DACA program, and what your options are.
One concern that has been voiced is whether or not DACA recipients can be deported. According to the article linked above Chief Justice Roberts states that the Obama and Trump Administration has said they would not deport people eligible for the program. However, ending the program would end their ability to work in the United States and obtain driver licenses in some states. Utah, for example, offers a Driver Privilege card that allows a person to drive legally in the state. Mass deportation is highly unlikely due to limited resources and the ever-growing backlog in the immigration courts.
If a person is here without legal status they are always at risk for deportation and if there is a way to obtain legal status through family, immigration avenues they should apply assuming they qualify for an immigration benefit. JLJ Law Group can help with your immigration needs and options that a DACA recipient may have. Call us today for more information on how we might be able to assist in your situation (801) 883-8204. Our office is versed in multiple languages. If you are looking for English immigration law, Spanish immigration law, Vietnamese immigration law or Chinese immigration law give us a call today.
JLJ Law law firm is based in Salt Lake City, Utah and we serve the Wasatch Front. One of JLJ Law Groups' specialties is in business immigration and immigration services. If you have questions or would like to inquire about immigration contact us today at 801-883-8204.